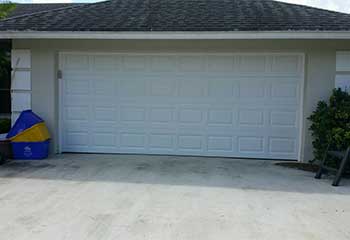 Garage Door Installation
Customer Issue: The Bialak family suffered a car break-in. Afterward, they decided that their open entranced garage needed better security. Mrs. Bialak said she wanted a lightweight steel door that could resist home invasion attempts.
Our Solution: The customer was clear that she cared more about budget and security than noise level. With her approval, we built the system around a Genie ChainMax 1000 opener. The opener came with remote and wall console controls included. This means no security risks involving remote control! The unit's ¾ horsepower motor is powerful. Strong enough to handle a four-layered Clopay Modern Series windowless door.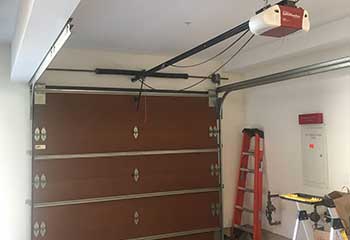 Opener Replacement
Customer Issue: The older opener the customer had was on its last leg and he wanted to invest in a new unit before the old one broke down completely.
Our Solution: After showing Mr. Howardson a few different options and explaining the pros and cons of each one, he decided to choose the LiftMaster 3240 screw drive opener, due to its fast opening speed and relatively low maintenance requirements. Our team removed the old opener and installed the new unit, making sure to perform the necessary safety and functionality tests afterward.
Sven Howardson
- Canyon Lake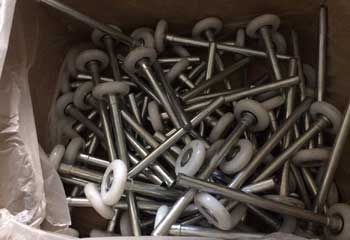 Roller Replacement
Customer Issue: Damaged rollers.
Our Solution: After explaining the difference between types of rollers, the customer agreed putting nylon ones instead of the existing steel ones, was a better solution. So, we finished the replacement and double checked the rest of the system to make sure it was properly functioning.
Matthew Wright
- Temecula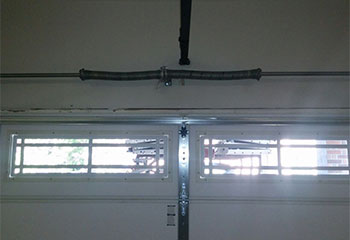 Spring Replacement
Customer Issue: Worn-out Spring.
Our Solution: It was clear to us that this customer's springs was about to break. We replaced both extension springs with a set of much stronger and safer torsion springs, and now their door is considerably safer than before.
Jonathan Browning
- Temecula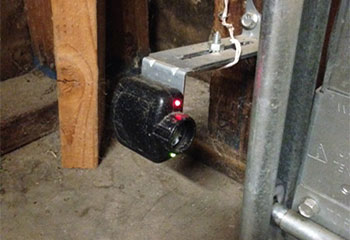 Sensor Alignment
Customer Issue: Sensor Misalignement.
Our Solution: This customer's safety sensors had gotten misaligned and weren't allowing the door to close. We identified the issue and realigned her sensors. Now her door is both safe and functional.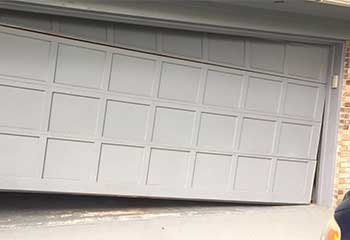 Garage Door Off Track
Customer Issue: Misaligned Garage Door.
Our Solution: This customer's door slid off track and wouldn't run smoothly. Our team was able to disconnect the door and realign it with the track, putting it back to use straight away. We tested it repeatedly to make sure the problem was completely solved.
Thomas Danielson
- Temecula